Eric McCormack and Debra Messing of 'Will & Grace' (Photo by Newsmakers/Getty Images)
The whole cast of 90s hit "Will & Grace" reunited over the weekend and posted a ton of pictures together, which fans loved! (See here.)
One in particular caught our attention.
Debra Messing, who played Grace, posted a shot in her old apartment with the caption "I feel like something BIG will happened tomorrow."
Today is that tomorrow and Sean Hayes (Jack) just posted this pic of everyone with the caption "We're baaaaaack."
UM what does this mean?
Well,  Hayes also posted a trailer which highlights Will and Grace are back and also Megan Mullally's signature Karen voice.
"A band of heroes WILL assemble… to protect the world from aliens AND destruction… only an act of GRACE can save them… in their battle for what IS right… only they can bring America BACK from the brink," the teaser says.
Seriously, we NEED answers!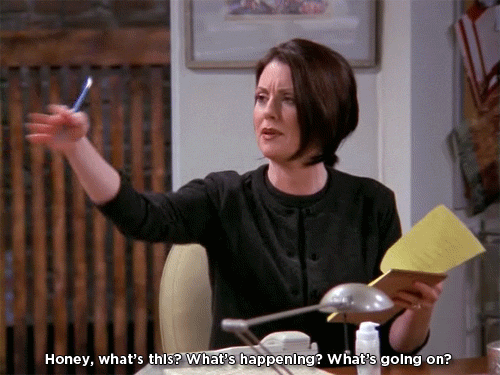 Lizzy Buczak
Lizzy's passions have always included music, pop culture and Britney Spears… not necessarily in that order. Becoming a web producer for B96 is like a...
More from
Lizzy Buczak
Comments
More From Chicago's B96 - 96.3 FM