Credit: IT Movie
Halloween is slowly creeping up on us, even though the sweltering hot weather might have you feeling otherwise.
This year, we encourage you to pull inspiration for your costumes from recent pop-culture events.
We'd be lying if we said that this year was tame – from the election, to all the new TV shows, to Taylor Swift's epic rebranding to Kylie Jenner's (possible) pregnancy.
Here's a list of what we put together. Be inspired to be pop culture.
The Cast of Riverdale
Grab your closest friends and channel your inner Archie comics characters.
For Betty Cooper you'll need: a pink cardigan (get it anywhere like H&M or Target), a collard white shirt to put under, black jeans, pink lipstick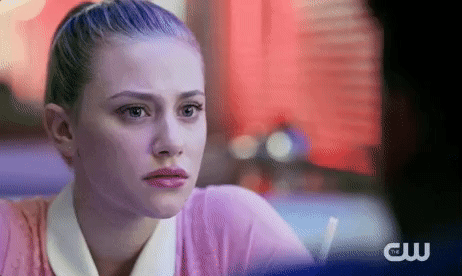 For Veronica -Riverdale vixens Tee (available on Amazon), black shorts, long knee high socks or Vixen's cheerleader uniform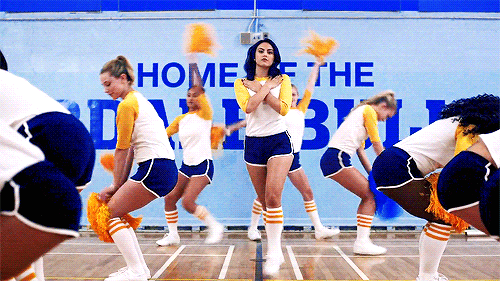 For Archie – Riverdale varsity jacket (available on Amazon), white tee, jeans, auburn wig or hair dye
For Jughead – obviously the crown hat (Hot Topic carries it), a black sweater or a denim jacket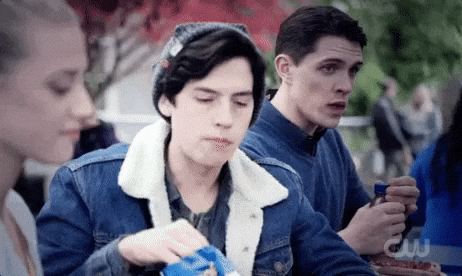 Donald Trump & Melania
If you want to take a less presidential approach to the President and First Lady, we recommend these wildly hilarious Donald Trump and Melania Trump masks being sold at Spirit Halloween for roughly $13!
For Trump, you can even choose between surpised Trump and pouting Trump. What a time to be alive.
Kylie Jenner Pregnant
There hasn't been any actual confirmation that Kylie Jenner is expecting her first child with Travis Scott but that hasn't stopped people from using it as inspiration for their Halloween costume. Yandy is selling their "Reality Star in the Making Costume," which looks a whole lot like pregnant Kylie… it can be yours for $60!
IT Clown  – Pennywise
This one might be, hands down, the most popular costume of the year. It's kind of like Harley Quinn and Suicide Squad last year. In fact, the official Pennywise costume is SOLD OUT on many websites, including HalloweenCostumes.com.
Still, there are a few versions of Pennywise that you can embody, depending on how much you're willing to spend. The one from Costume Party World is substantially more expensive than the one from Spirit but it also looks more authentic.
Just make sure you find a good makeup artist who can really nail the creepy "I'm going to kill you" clown look and you bring along a red balloon!
All of the "Look What You Made Me Do" Taylor Swift's
Is there anything more iconic than all of the Taylor Swift's in the "Look What You Made Me Do" arguing with each other? Answer – no, there isn't! Grab a bunch of your besties and form a Taylor Swift girl gang to slay Halloween!
Wonder Woman
Folks, specifically women, flocked to the theater this summer to see Wonder Woman smash box office records and the glass ceiling. Unleash your inner feminist with the comic book heroine costume; it's fierce, fun and sexy. If you're opting for a group costume, you can incorporate Batman, Superman, The Flash or Aquaman! More Wonder Woman options HERE!
Beauty and the Beast
The best couple costume takes inspiration from a Disney classic, which was re-made into a live action musical this year. Put on that yellow ball gown and go get your Beast!
Unicorn Frap
Unicorns were major this summer not only because they are majestic creatures but because of the Unicorn Frappucino. To channel your inner sugary, coffee drink, get yourself a unicorn mask, a purple dress, some blue and pink accessories and paste on the Starbucks logo! And voila, people are going to want a taste all night long!
Baywatch
With the remake bringing laughs to theaters, you might want to dig up your old red Baywatch bikini. If you're feeling brave enough to weather the cold (because it's ALWAYS cold on Halloween), we insist on the iconic lifeguard uniform.
Carrie Fisher's Princess Leia
Carrie Fisher technically passed last December but she was a focal point in 2017 as we celebrated her life and the iconic Princess Leia, a character near and dear to her heart. If you are a Star Wars fan, this is the perfect tribute to the coolest sci-fi heroine. And it'll get you ready for Star Wars: The Last Jedi. The costume is also available at Party City!
Avocado Toast
If you're going to be anything for Halloween, you might as well be basic. And there was nothing more basic than avocado toast this year. Every girl was stuffing her face with WAY too much avocados during breakfast. Wear this costume and everyone will be saying it's "so 2017!" Simply buy an avocado cutout costume and place some light brown cardboard behind it and you have, avocado toast!
Lizzy Buczak
Lizzy's passions have always included music, pop culture and Britney Spears… not necessarily in that order. Becoming a web producer for B96 is like a...
More from
Lizzy Buczak
Comments
More From Chicago's B96 - 96.3 FM