This is for my girls all around the world – are you ready for a very important music lesson?
15 years ago on this day, a monumental album was released.
That's right, I'm talking about Christina Aguilera's sophomore album "Stripped."
From minute 00:00 to 77:34, the album and Christina radiated fierceness as it challenged notions of feminism and sexuality.
It touched on important themes such as domestic abuse, self-acceptance and confidence.
"Sorry you can't define me/ Sorry I break the mold/ Sorry that I speak my mind/ Sorry don't do what I'm told," Chrissy sang out loud in the iconic and unapologetic intro, which set to the tone for the forthcoming songs.
It gave women songs like "Can't Hold Us Down," a shoutout to "all the girls around the world who've come across a man who don't respect your worth." Raise your hand if you've ever been called a "wh*re" for doing the same thing a man has done or  for feeling yourself and dressing in a "provocative" way! Raise your hand if you remember singing this when you were 12-years-old feeling like no one could tell you nothing! *Raises hand*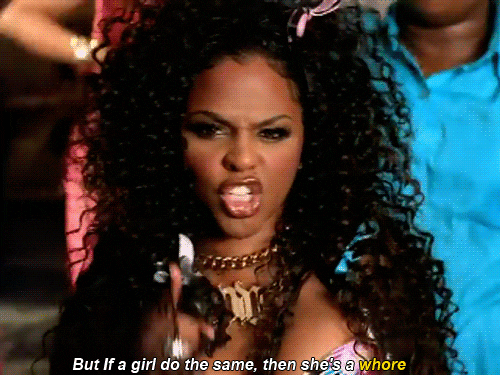 "Fighter," was a powerful and inspiration anthem to remind women that they are kick-ass and unstoppable despite being constantly kicked down: "Cause it makes me that much stronger/ Makes me work a little bit harder/It makes me that much wiser/So thanks for making me a fighter. "
"Walk Away," encouraged women to walk away from emotionally abusive relationships even though it may have been the most difficult thing: "What do you do when you know something's bad for you,And you still can't let go?"
And of course the controversial single "Dirrty," which redefined the innocent blonde that we knew from the first album  as someone who was comfortable in their own skin and and with expressing their sexuality. Christina encouraged women to do whatever they set their mind to and to be as "rowdy, unruly dirty and naughty" without being ashamed. Own it ladies.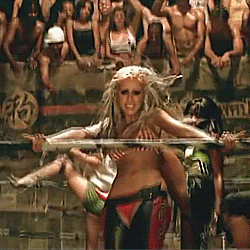 In 2002, when the album was released, women needed a female fighter in their corner and Xtina was their girl; their champion.
And unfortunately, all of her messages still ring true for women in Trump's America who are constantly being "stripped" of their rights and put down as the lesser sex.
In 2017, where the Harvey Weinstein's of the world think that they can put their hands on a woman and she'll just sit by silently to keep or advance her career.
This album resonates more than I ever knew as a child and I am so GRATEFUL that Christina was brave enough to stand up for the double standards, the sexism and the emotional abuse.
So pop in your CD (if your feeling old school) or just stream the album on Spotify/Google Play and let your inner badass, your inner goddess shine through.
As Christina once told you on "Beautiful," another single on the album, "You are beautiful no matter what they say."
And no words, no President, and no man can tell you otherwise.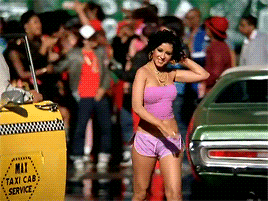 Lizzy Buczak
Lizzy's passions have always included music, pop culture and Britney Spears… not necessarily in that order. Becoming a web producer for B96 is like a...
More from
Lizzy Buczak
Comments
More From Chicago's B96 - 96.3 FM