This Halloween, we're looking back at everything that was officially "dead" in 2017.
Here lies… 
1. The Old Taylor – in case you didn't hear, the old Taylor can't come to the phone right now. Why? Cause she's dead. But new Taylor is alive and she's ready for world domination with Reputation.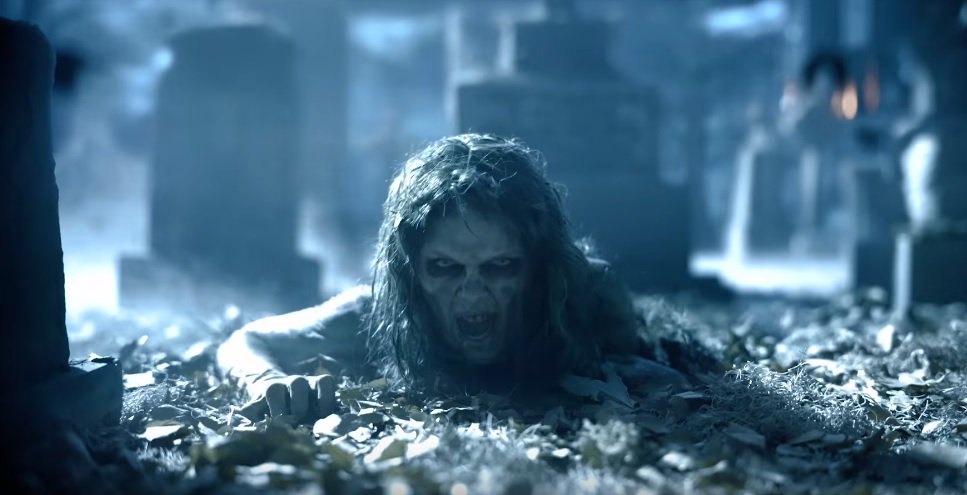 2. Selena Gomez and The Weeknd – This one hurts more than it should. Our favorite couple called it quits just a day shy of Halloween. She seems to be in good hands however, hanging out with on-again-off-again Justin Bieber again.
3. Affordable iPhones – Say goodbye to ever owning an iPhone unless you have 1K plus to pay upfront for a cellphone. I mean, you only use it for memes and emojis anyway, is it really worth it?
4. A Sex and the City Sequel – It's not like this was ever "alive" to begin with but fans always had some sliver of hope to hang onto. Unfortunately, Kim Catrall shut that down by saying fans should "move on," even going as far as saying she was never "friends" with the other cast members. She did offer up a solution – "Another actress should play it — maybe they could make it an African-American Samantha Jones or a Hispanic Samantha Jones."
5. House of Cards & Harvey Weinstein – Both are dead, done, over, ended. Harvey Weinstein will go down for the sexual assault of a handful of women who have spoken out against him. Meanwhile, House of Cards will end after season 6 following allegations that star Kevin Spacey made sexual advances on Star Trek: Discovery's Anthony Rapp when he was just 14-years-old.
6. Carefree Kylie – It still isn't confirmed but if the rumors are true, Kylie Jenner can say goodbye to all her free time cause she'll be busy raising the next makeup mogul or rapper with Travis Scott. At least the child will be in good company since Khloe Kardashian is also reportedly preggo!
7. Pretty Little Liars – Who would have thought kissing A's torments goodbye would make us feel heavy-hearted. After seven season, Pretty Little Liars came to an end and so did Spencer, Aria, Emily, Hannah and Alison's storylines. Hey, at least we have the spin-off to look forward too!
8. AIM – After 20-years, AOL's long-running instant messenger service AIM, which was many people's first social experience online, shut down. It will be forever missed, but our cheesy 90s screen names (xxListen2UrHeartXO) wont be.
9. Barack Obama – While Donald Trump and his running mate, Mike Pence, were formally elected back in 2016, he was sworn in this January, which is when we officially sent off Barack Obama. Sometimes, you just don't what you've got till it's gone. Thankfully, Chicago will always hold a piece of Obama in their hearts.
10. Makeup Brands – Rihanna's makeup brand Fenty took over in 2017 raking in $72 million in one month and beating out other prime makeup brands. When the line launched in September, beauty lovers swooned over how inclusive it was. There was a range of foundation shades for every skin color, which was almost unprecedented. Get your money Riri!
Comments
More From Chicago's B96 - 96.3 FM